PCB Assembly //  SMT // Prototyping to full Production // Box, Panel & Cabinet Build // Cable Looms & Harnesses // Design & Support //  AOI Inspection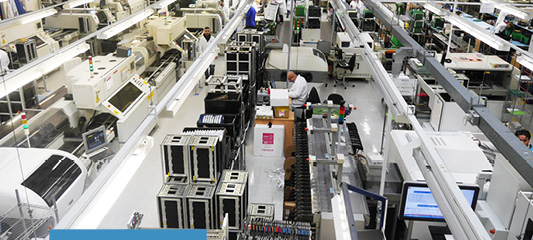 Electronics Manufacturing Service
SKN Electronics is one of the UK's leading contract electronics manufacturers. Operating from our state-of-the art 13,000sq ft, purpose built facility in Birmingham we work within a diverse range of industry sectors; from traffic systems to specialist life critical medical equipment where we offer services from Surface Mount Assembly to ATE and AOI Testing. You can rely on our knowledge and expertise to provide you with the highest quality electronic assemblies, exactly when you need them.
Service Capabilities
High and medium volume manufacturing.
Fully automated SMT assembly placing up to 180,000 components per hour.
BGA, 0402, double sided reflow assembly capabilities.
Surface mount and conventional pcb assembly.
Complete product assembly.
Conventional Axial & Radial assembly for mixed technology products.
Procurement and supply chain management.
If you have any questions, don't hesitate to get in touch with the team at SKN today: